Making the Most of the Micro
1. The Versatile Machine
The second series of The Computer Programme 1: The Versatile Machine: Richard Gomm, almost completely disabled from birth, uses a microcomputer to control equipment around his room, to write philosophy and poetry and to entertain himself. For him it's a lifeline. Ian McNaught-Davis begins a systematic look at how micros are used and at how to use them. Assisted by John Coll he looks at how a simple system can be expanded to do many different things and takes a trip inside the BBC's own microcomputer.
Clips from this programme
Making the Most of the Micro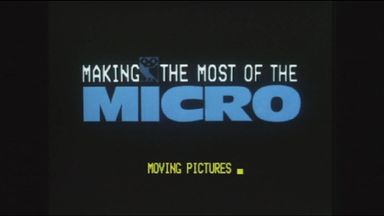 9. Moving Pictures
First broadcast: 7th March 1983
Duration 24:06
The second series of The Computer Programme. 9: Moving Pictures: Almost nightly on our TV screens, in programme titles and credits, we see sophisticated computer graphics, including animations. With the help of Ian Trackman, a professional software writer, Ian McNaught-Davis investigates the extent to which the personal microcomputer can achieve these effects.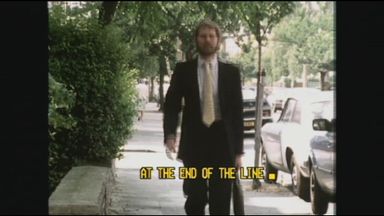 10. At the End of the Line
First broadcast: 14th March 1983
Duration 24:19
Last of the present series of The Computer Programme. 10: At the End of the Line: Someone, somewhere ... might have a message for you or some information you might want, or some computer software you could use. Getting 'Telesoftware' could involve using the telephone line or your television aerial. Ian McNaught-Davis and John Coll look at the use of the micro in communications. If you have got a BBC microcomputer, have a cassette tape-recorder with a microphone ready to receive an end-of-series message. Studio director MIKE COCKER Producer DAVID ALLEN