Making the Most of the Micro
This series went into much more practical detail about how to use home computers for a range of purposes. Each programme looked at examples of computing in the wider world as well as at home micro applications. The BBC micro itself was used for demonstrations and to display explanatory graphics as well as producing in-vision name superimpositions and the end credits.
Presenter Ian McNaught Davis (a self confessed 'mainframer' - i.e., a professional user of big computers) - was led through the practical world of the microcomputer by John Coll and others such as Ian Trackman. The series was more technically demanding than the first series yet attracted a bigger audience.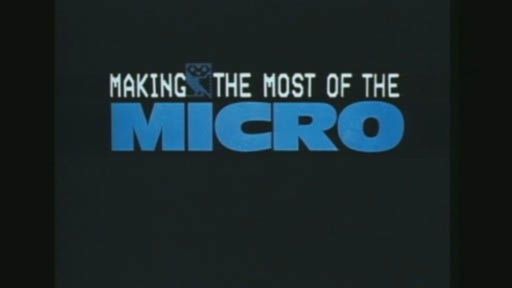 Making the Most of the Micro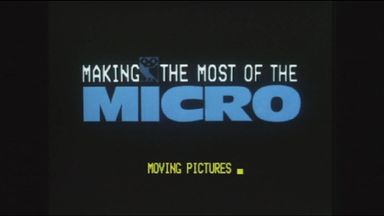 9. Moving Pictures
First broadcast: 7th March 1983
Duration 24:06
The second series of The Computer Programme. 9: Moving Pictures: Almost nightly on our TV screens, in programme titles and credits, we see sophisticated computer graphics, including animations. With the help of Ian Trackman, a professional software writer, Ian McNaught-Davis investigates the extent to which the personal microcomputer can achieve these effects.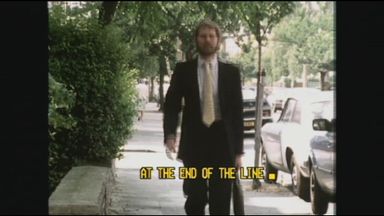 10. At the End of the Line
First broadcast: 14th March 1983
Duration 24:19
Last of the present series of The Computer Programme. 10: At the End of the Line: Someone, somewhere ... might have a message for you or some information you might want, or some computer software you could use. Getting 'Telesoftware' could involve using the telephone line or your television aerial. Ian McNaught-Davis and John Coll look at the use of the micro in communications. If you have got a BBC microcomputer, have a cassette tape-recorder with a microphone ready to receive an end-of-series message. Studio director MIKE COCKER Producer DAVID ALLEN