Micro File
10. The Generation Game
A compilation of items from the recent series Micro Live. The Generation Game
Clips from this programme

Alan Turing's view of the fundamentals of Computers: 'Alan Turing (Breaking the Code) ( Enigma) Manchester University for first computer with a stored program) A universal machine and the prediction of Artificial Intelligence (AI)
Duration: 02:00

The world's first computer program + 1st to 5th generation computers and programming : The world's first computer program (Machine Code), 2nd (Assembler), Languages like Fortran (3rd), Late 70s Micros, 4th generation application software, vlsi for 4th generation machines (?), 5th=Natural language, learn and reason and interpret. (The Turing Institute in Glasgow)
Duration: 04:32

Herriot-Wattt University's Professor Desmond Smith explains the exciting potential of optical computing, where laser light speeds up switching and many light beams make parallel processing ideal for image processing. Practical applications are about ten years away.
Duration: 07:00

The RISC Chip (Professor John Hennessy, Stanford University), a computer chip with a reduced instruction set running faster, the more complex instructions from a non-RISC computer is dropped in the RISC chip, Pipelining
Duration: 03:04

The Acorn RISC Machine, ARM, with their own RISC Chip in their own development RISC machine, 35 times faster than an IBM PC and 20 times faster than a BBC Master
Duration: 00:54

Image recognition: A Computer is a universal machine, but WIZARD is a machine with one purpose, Image recognition: It has a pattern-learning process using memory chips in a special way ( a 'network' of memory, learning in parallel the patterns of faces it is shown (Igor Aleksander, Neural systems), Face Recognition
Duration: 05:09
Micro File - Series 1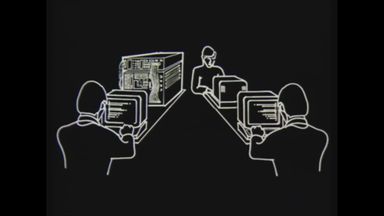 9. Artificial Intelligence
First broadcast: 24th November 1986
Duration 24:40
LESLEY JUDD and FRED HARRIS introduce a compilation of items from the recent series of Micro Live.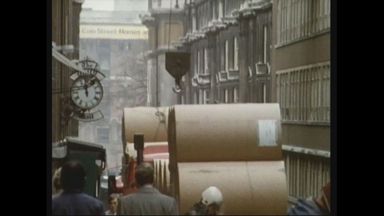 10. Electronic Publishing
First broadcast: 1st December 1986
Duration 24:34
ELECTRONIC PUBLISHING with LESLEY JUDD and FRED HARRIS
Micro File - Series 2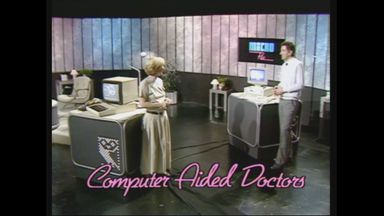 9. Computer-aided Doctors
First broadcast: 24th November 1987
Duration 24:33
Computer-Aided Doctors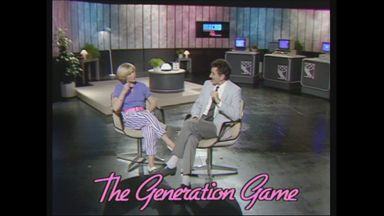 10. The Generation Game
First broadcast: 1st December 1987
Duration 24:38
A compilation of items from the recent series Micro Live. The Generation Game
Now playing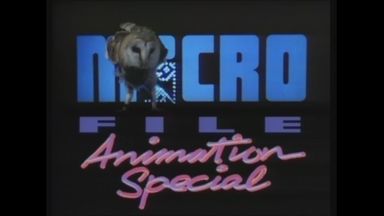 11. Animation Special
First broadcast: 30th January 1988
Duration 39:01
With Lesley Judd, Fred Harris. Next week the world's top animators gather in Monte Carlo for a festival of computer images, Imagina. Micro File previews some of the animations with Oscar Grillo , a traditional animator, and Chris Brico, a sculptor turned computer animator. Assistant producer DAVID J. HARRISON Studio director KRISTIN MASON Producer TERRY MARSH